We're Dedicated Business Loan, Commercial Real Estate Loan, Equipment Loan or Leasing, and Working Capital Specialists
Main Street Business Loans specialize in offering equipment loans/leasing, working capital loans, business loans, SBA loans and commercial real estate loans from $5,000 to $100,000,000. We're excited to work with all businesses especially those that are unable to receive a traditional bank loan! This product is geared towards businesses that typically wouldn't fit the business-type criteria for a bank or a business line of credit. 
Main Street Business Loans stand behind every loan from start to finish! Small Business Loans For Working Capital, Equipment Leasing and Debt Refinance-Expansion Consists of: Our Vendor Program Allows Equipment Leasing & Financing For Your Customers. Part of Our Small Business Loans Program Allows You To Get $150,000 With Basic Information. Other Loan Types Consists of: Up To 30 Year Repayment Terms With 100% LTV, Commercial, Construction & Acquisition etc. Perfect Credit Is Not Required. Some Loans Provide You Funding Within 24 Hours. For SBA Loan, Get A Purchase or Refinance Commercial Real Estate Loan At 5.50% - 6.75%, 25 Yr Term; Working Capital Loan At 6.75% - 7.75%, 10 Yr Term; Debt Consolidation Loan At 6.75% - 7.75%; New Equipment Purchase Loan At 6.75% - 7.75%. SBA Loan Eligibility: Must Be A For-profit Business, 2 Yrs In Business. No Bankruptcy, No Foreclosure or No Open Tax Liens In Past 3 Years. *Loans have a variable rate of Prime Rate plus 2.75% to 3.75%.  Apply Now,
Hard Money Loans; Real Estate Developer Loans; Private Lending for Commercial Real Estate or Loans for Fix & Flip Rehab Properties
We Offer Hard Money and Bridge Loans With Quick Aprroval Turnaround times. Hard Money and Bridge Loan Term Sheets are Generated Within 24 to 48 Hours of Submitting Your Application!
Apply Now. Rehab Fix & Flip, Fix-n-Hold and Landlord loans nationwide. Up to 80% LTV on case by case basis. Residential and Commercial, Occupied and Non-Owner Occupied Properties. Also, We Can Help You Get Funding for Investment Properties. We Provide Funding For Fix and Flips, Cash Out Refinancing and Ground-Up Construction. Our Partner Lenders Lend On Residential, Commercial and Land Projects Up To $100,000,000. On A Fix & Flip, We Can Get You 80% of the Purchase Price and Up To 100% of A Rehab With Rates Starting at 8.5%. Once An Application Is Submitted, A Term Sheet Is Generated Within 3 Hours. Example 1: Ground up Construction - Rates Starting at 11.5%, Up to 24 Months, 3 Months Prepayment Penalty, Maximum $3,500,000, 1- 4 Family Homes Only Approved Plans and Permits Required. Example 2: Fix & Flip and Cash Out Refinancing - Rates Starting at 8.5%, Up To 24 Months, 3 Months Prepayment Penalty, With or Without Rehab, Need To Have Experience With 3 Prior Projects (Required for Refi Loans).
Apply Now 
To all businesses in the United States, Canada, Mexico, and internationally,  Main Street Business Loans apply a fast approach helping you get commercial real estate loans, equipment loans/leasing, transportation leasing/financing, GPS leasing/financing, invoice factoring, and accounts receivable financing. 
Main Street Business Loans has the best financial services available using the easiest application methods and the fastest turnaround time. We're offering a $500,000.00 application-only program on approval of credit for titled and non-titled commercial and transportation equipment being financed or leased!
A bank requires a lengthy approval process – not us. We execute much quicker. Main Street Business Loans will provide you with the financing options you need to help your business grow! Since we're partnered with many different financial institutions or private equity groups, we can offer you several different financial options.
Can we do business with you? Don't worry about your financial situation any longer,  such as your current personal or business credit issues. Some of our clients were turned down by other lenders and didn't qualify for traditional bank financing – no problem. We happily provided cash flow services to them too.
Are you a large, medium, small or start-up company? Great! We'll begin by looking at your company's financial goals instead of focusing on your company's financial statement. We're very successful in helping new companies meet their financial projections. We have competitive solutions for existing, established companies; similarly, we also have programs for companies experiencing financial challenges.
Business Loans between $3,000,000 and $100,000,000 take longer requiring a different funding method. Please apply now, filling-in your requested amount for a detailed quote.
Although commercial real estate loans, business loans and alternative loans are our specialty, we've listed some of the more common-type loans we fund:
Equipment Leasing and Financing
We offer three types of equipment loan /leasing programs: SBA / Non-SBA Equipment (New equipment only) Loans and Bank Statment Equipment Loan / Leasing (For new or used equipment).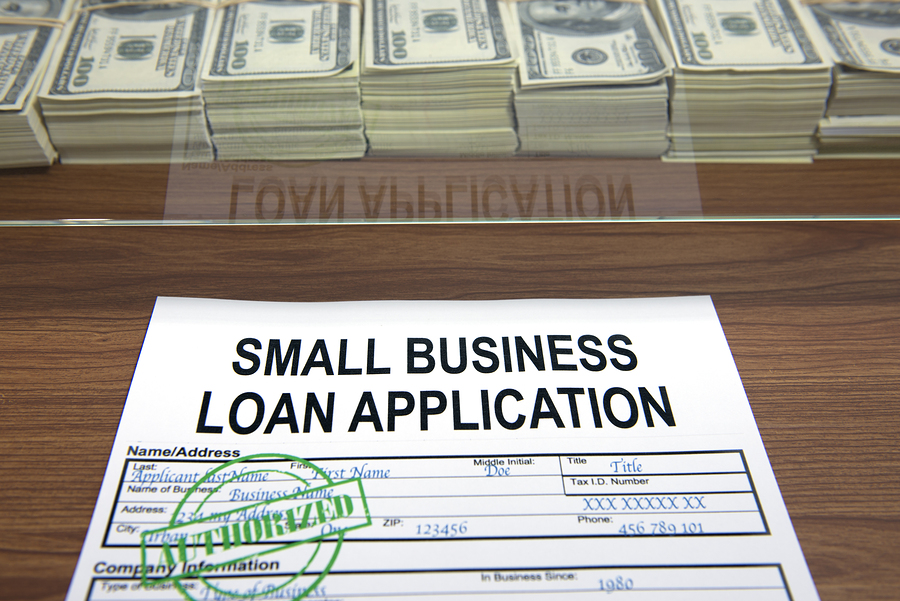 Accounts Receivable Funding
Asset Based Loans
Bridge Loan
Hard Money Loan
Canadian Loans
Franchise Finance
Permanent Loan
Business Finance Loan
Municipal Leasing
Invoice Factoring
Permanent Loans
Purchase Order Financing
Private Aircraft Financing
Private Aircraft Leasing
Working Capital Credit Lines
Inventory Financing
International Loans
Account Receivable Financing
Term Loans
Transportation Equipment Financing
Transportation Equipment Leasing
Collateral-Based Funding
Commercial Real Estate Acquisitions
Commercial Real Estate Loans
Commercial Equipment Finance
Commercial Equipment Leasing
Acquisition Financing
Debt Financing
Equity Financing
Business Working Capital
Unsecured Business Lines of Credit
Equipment Refinance/Sales Leaseback
Equipment Loans
SBA Loans
Specialty Funding Options
WORKING CAPITAL / DEBT REFINANCING
You Can Get $30,000 - $350,000. (Click Here FOR LOANS ABOVE $350,000 or Commercial Real Estate Loans). Grow Your Business With A Working Capital Loan; Refinance Existing Debt With A Debt Refinancing Loan; Hire Employees; Purchase Equipment; Business Expansion; Marketing or Inventory and Operational Expense.
| TYPE OF LOAN | SBA LOAN | BANK TERM LOAN |
| --- | --- | --- |
| Maximum Loan Amount | $350K | $200K |
| Usual Time To Fund | 1 Month | 2 Weeks |
| Interest Rates | 8% | Based On Variable Rate of Prime Rate Plus 2.75% to 3.75% | Final Rate Depends On Loan Term, Credit & Financial Profile | As Low As 6.99% | Final Rate Depends On Loan Term, Credit & Financial Profile |
| Loan Term | 10 Years | 2 to 5 Years |
| APR (Fees Included) | 9.54% | 9.67% |
| Example Based On A $350K & $200K Loan | If Funded, You Will Receive An Estimated $327,675 After Fees And Will Have 10 Years To pay It Back. | Your Monthly Payment Will Be $4,246 Although That May Vary Slightly Over Time Since Your Interest Rate Of 8% Is Calculated | As The Prime Rate (5.25% Right Now) Plus 2.75%. The Total APR (Annual Percentage Rate) Is 9.54%. | If Funded, You Will Receive An Estimated $187,800 After Fees And Will Have 2 To 5 Years To Pay It Back. Monthly Payments Start At $3,959 And Are Fixed Over The Life Of The Loan. Interest Rates Start At 6.99% And APRs Start At 9.67%. |