We're Dedicated Business Loan, Commercial Real Estate Loan, Equipment Loan or Leasing, and Working Capital Specialists
Main Street Business Loans specialize in offering equipment loans/leasing, working capital loans, business loans, SBA loans and commercial real estate loans from $5,000 to $100,000,000. We're excited to work with all businesses especially those that are unable to receive a traditional bank loan! This product is geared towards businesses that typically wouldn't fit the business-type criteria for a bank or a business line of credit. 
Main Street Business Loans stand behind every loan from start to finish! Small Business Loans For Working Capital, Equipment Leasing and Debt Refinance-Expansion Consists of: Our Vendor Program Allows Equipment Leasing & Financing For Your Customers. Part of Our Small Business Loans Program Allows You To Get $150,000 With Basic Information. Other Loan Types Consists of: Up To 30 Year Repayment Terms With 100% LTV, Commercial, Construction & Acquisition etc. Perfect Credit Is Not Required. Some Loans Provide You Funding Within 24 Hours. For SBA Loan, Get A Purchase or Refinance Commercial Real Estate Loan At 5.50% - 6.75%, 25 Yr Term; Working Capital Loan At 6.75% - 7.75%, 10 Yr Term; Debt Consolidation Loan At 6.75% - 7.75%; New Equipment Purchase Loan At 6.75% - 7.75%. SBA Loan Eligibility: Must Be A For-profit Business, 2 Yrs In Business With A Minimum FICO Score of 680. Loans Over $150,000 Need A Minimum FICO Score of 695. No Bankruptcy, No Foreclosure or No Open Tax Liens In Past 3 Years. *Loans have a variable rate of Prime Rate plus 2.75% to 3.75%. 
Loans for Real Estate Developers; Private Lending for Real Estate or Loans for Fix & Flip Rehab Properties
Through United Cash Solutions, Get Rehab Fix & Flip, Fix-n-Hold and Landlord loans nationwide. Up to 80% LTV on case by case basis. Residential and Commercial, Occupied and Non-Owner Occupied Properties. Also, We Can Help You Get Funding for Investment Properties. We Provide Funding For Fix and Flips, Cash Out Refinancing and Ground-Up Construction. Our Partner Lenders Lend On Residential, Commercial and Land Projects Up To $100,000,000. On A Fix & Flip, We Can Get You 80% of the Purchase Price and Up To 100% of A Rehab With Rates Starting at 8.5%. Once An Application Is Submitted, A Term Sheet Is Generated Within 3 Hours. Example 1: Ground up Construction - Rates Starting at 11.5%, Up to 24 Months, 3 Months Prepayment Penalty, Maximum $3,500,000, 1- 4 Family Homes Only Approved Plans and Permits Required, 650 Credit Score. Example 2: Fix & Flip and Cash Out Refinancing - Rates Starting at 8.5%, Up To 24 Months, 3 Months Prepayment Penalty, With or Without Rehab and 620 Credit Score, Need To Have Experience With 3 Prior Projects (Required for Refi Loans). Apply Now 
To all businesses in the United States, Canada, Mexico, and internationally,  Main Street Business Loans apply a fast approach helping you get commercial real estate loans, equipment loans/leasing, transportation leasing/financing, GPS leasing/financing, invoice factoring, and accounts receivable financing. 
Main Street Business Loans has the best financial services available using the easiest application methods and the fastest turnaround time. We're offering a $500,000.00 application-only program on approval of credit for titled and non-titled commercial and transportation equipment being financed or leased!
A bank requires a lengthy approval process – not us. We execute much quicker. Main Street Business Loans will provide you with the financing options you need to help your business grow! Since we're partnered with many different financial institutions or private equity groups, we can offer you several different financial options.
Can we do business with you? Don't worry about your financial situation any longer,  such as your current personal or business credit issues. Some of our clients were turned down by other lenders and didn't qualify for traditional bank financing – no problem. We happily provided cash flow services to them too.
Are you a large, medium, small or start-up company? Great! We'll begin by looking at your company's financial goals instead of focusing on your company's financial statement. We're very successful in helping new companies meet their financial projections. We have competitive solutions for existing, established companies; similarly, we also have programs for companies experiencing financial challenges.
Business Loans between $3,000,000 and $100,000,000 take longer requiring a different funding method. Please submit a 1-page application filling-In your requested amount for a detailed quote.
Although commercial real estate loans, business loans and alternative loans are our specialty, we've listed some of the more common-type loans we fund:
Specialized Business Loans
At Main Street Business Loans, we never let what's standard procedure become so routine when it comes to helping others obtain business funding. We're not stopped just because all deals aren't situated neatly into a traditional business loan, alternative loan or merchant cash advance. We're happy to look at every deal we receive. Because of our vast funding partner network, we're flexible and have the opportunity to create innovative funding options. This allows us to avoid the hassles and hoops of traditional financial institutions; thereby, allowing you to have higher funding amounts and customized terms. Most businesses can receive an unsecured business advancement that is unique to their needs within 7 days.
Funding Based On Collateral
This type of funding is asset-based and requires business owners to have something of value: machinery, computers, property, or anything else which can be used as collateral. Having these type of assets qualifies your business for a larger loan or advance.
Accounts Receivable Funding
Your business will manage greatly with this type of funding which is an advance against money your business has earned, but not yet received. Getting this type of advance can be very straightforward. Great for alternative large deals and distressed-debt situations.
Merchant Cash Advance
If you're looking for a quick working capital from $5,000 – $2,000,000, this is the  perfect funding for your business. You'll receive a customized repayment plan, payable via ACH monthly, weekly or daily, Monday – Friday. Once you've half-way paid-back the first loan, you can get another loan or just consolidate all of your existing loans. Most businesses that apply for a merchant cash advance from us are approved.
International Business Loans
Main Street Business Loans has the financial strength, the knowledge and the infrastructure to offer international business funding.
Our friends in Canada, Australia, and Spain will enjoy the same fast, flexible funding solutions and easy approvals that our US customers enjoy. We're ready to assist any foreign client with their funding needs.
If you have an international funding need, we are ready and able to assist.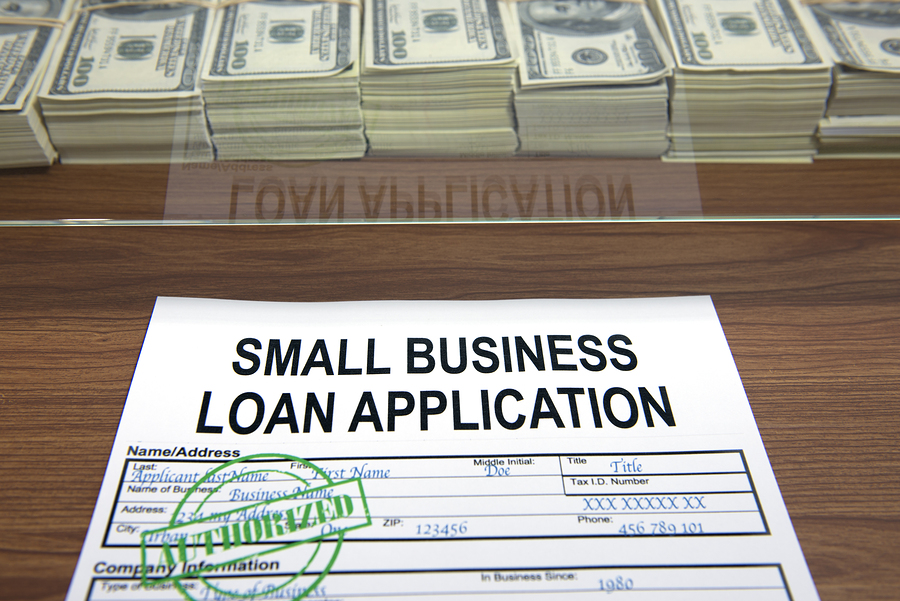 Accounts Receivable Funding
Asset Based Loans
Bridge Loan
Hard Money Loan
Canadian Loans
Franchise Finance
Permanent Loan
Business Finance Loan
Municipal Leasing
Invoice Factoring
Permanent Loans
Purchase Order Financing
Private Aircraft Financing
Private Aircraft Leasing
Working Capital Credit Lines
Inventory Financing
International Loans
Account Receivable Financing
Term Loans
Transportation Equipment Financing
Transportation Equipment Leasing
Collateral-Based Funding
Commercial Real Estate Acquisitions
Commercial Real Estate Loans
Commercial Equipment Finance
Commercial Equipment Leasing
Acquisition Financing
Debt Financing
Equity Financing
Business Working Capital
Unsecured Business Lines of Credit
Equipment Refinance/Sales Leaseback
Equipment Loans
SBA Loans
Specialty Funding Options
Emergency Financial Aid to 

Your Business
Unlike our traditional loan products where you might need to wait days to be funded, you'll have peace of mind in getting funded quickly opting for one of our alternative loan products.
An Alternative Loan is based off of deposits in a business bank account. A Merchant Cash Advance (MCA) is based off of a business' monthly credit/debit card sales. This is the only difference between the two. These two loan products are treated the same when it comes to the eligibility, approval or repayment process.
Alternative  Loan or Merchant Cash Advance Features:
Financing up to 10% – 11% of the gross yearly sales
No maximum loan amount
Fixed monthly, weekly or daily payments — direct ACH (M – F)
Program terms range from 3 – 120 months
High approval rates
Need to have been in business 2 Months (500 FICO Score or higher)
Future delivery accepted
Merchant Cash Advance requires last 3 mths processing statements
Alternative Loan requires last 3 months of business bank statements
we're uniquely qualified financial Loan Brokers
01
Many Years of Experience
We have one of the highest approval rates in the country with better that average underwriting techniques.
02
Quicker Funding for Alternative Loans
Within 90 minutes of submitting application,  we make you an offer.  You get funded within 4 hours after submitting your contract to us.
03
Live Chat Online Support
Got questions? Get them answered in real time during working hours. Submit questions anytime and we will get back to you quickly.
Our Mission
The lengths and depths you travel to make a dream reality is what we strive to help you envision to fruition.
You can rely on Main Street Business Loans and our extensive, professional experience to help you reach your ultimate goal – financial success.